Beauty
Published on March 12th, 2018 | by Naughty Accessories
0
INTIP STYLE UNIK ALA KRYSTAL YUK!
Naughtiers, apakah kamu kenal dengan sosok Krystal Jung?
yep, dia adalah adik dari ex-member Girl Group Korea Selatan nomor satu di asia, Jessica Jung SNSD. Krystal juga merupakan member girlgrop F(x) yang masih eksis hingga sekarang. nah, Miss Pink suka banget nih dengan style Krystal yang super keren dan mengsinspirasi banyak cewek juga di dunia. penasaran kayak apa? sstt.. kamu bisa cari seluruh aksesoris yang sama dengan yang dipakai Krystal, di store Naughty oh! wohoooo yuk intip!
a. ROUNDED GLASSES
Oh My God! super cute krystal with rounded glasses. Krstal memadukan kacamata ini dengan jeans jacket. terlihat simple tapi catchy banget ya, Naughtiers!
b. EARRINGS, BRACELET AND BLACK NAIL POLISH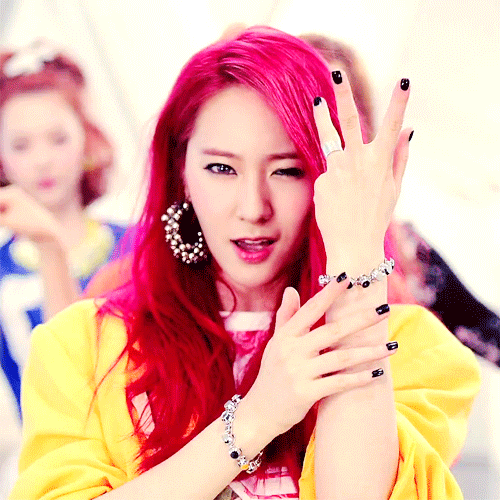 sudah nggak diragukan lagi yah Naughtiers, kalau style nya Krystal itu selalu on-point! dengan rambutnya yang berwarna merah saat promosi lagu Rum Pum Pum Pum, Krystal terlihat super cantik menggunakan anting, kalung, dan nail polish berwarna hitam. asik nih buat ditiru
c. UNIQUES GLASSES
look at her!! lucu banget yah, Krystal menggunakan kacamata dengan motif yang unik yaitu marshmallow yang membentuk bulatan seperti dounghnut. Naughtiers juga bisa loh tiru gaya ini dengan mencari kacamata berbentuk unik di store Naughty Accessories. lets goo!!
d. HAIRTIES
hayoo siapa yang langsung jatuh cinta lihat foot ini? Krystal yang punya sisi feminim ini ternyata suka banget pakai hairties ini loh, tentu kamu sering melihat koleksi yang sama kan di store Naughty? yuk beli dan tiru cara Krystal memakai hairties ini, cantiiikkk
e. BEANNIE
this tomboy looks are the most favorite one! Miss Pink suka banget deh dengan style Krystal disini, kalau Naughtiers? ohya, Naughty juga punya loh beannie yang sama dengan yang dipakai Krystal, yuk kepoin di store!
and thats all! Naughtiers lebih suka gaya Krystal yang mana nih? ^^